Great Stories of Alumni who have sold their businesses
Vice-President
Players Health
Ted is a proud GS10SBK Graduate, Cohort 7. Until April of 2022, Ted was the Founder & President of Life Benefits, a boutique employee benefits company working with small business and unique large scale opportunities. In April of 2022, Life Benefits finalized a multi-month negotiation to be acquired by Players Health, and Ted is now the Vice President & Head of Employee Benefit Brokerage at Players Health. Players Health is heavily VC backed sport insurance brokerage working to make youth sports more accessible and safer for those who love to play sports.
In his spare time, Ted is also a Founding Board Member and Vice President at Impact Venture, a local nonprofit working with minority entrepreneurs to help build their dream of business acceleration. He is also, the Founder of Quad Rugby for the Holidays, Lake Highlands Chamber of Commerce, Baylor Rugby Football Club and Founding Board member of the Dallas Chapter of Conscious Capitalism. He is a graduate of Baylor University (1995), Mayors Star Council (Class of 2015), and Leadership Dallas (Class of 2012). He has successfully completed 5 marathons, 1 long-and-exhausting ultra-marathon, and on October 9th, he will be adding the Chicago Marathon as number 6.
Mr. Alsmiller is a veteran of multiple start-ups, including investor/VC backed startups and bootstrapped organizations. In 2008, he founded Appterra, Inc, which he built from scratch into one of the top business to business (B2B) integration firms in the world. Appterra was acquired by Descartes Systems Group (NASDAQ: DSGX) in 2016.
At Appterra, Charlie drove product strategy, migration to various cloud technologies and business development. He also worked closely with strategic accounts to guide them in their adoption of Appterra and other SaaS technologies, including GS1 and other large international organizations.
Today, Charlie runs APIWORX, a software-as-a-service company (SaaS) that automates complex back-office operations for eCommerce businesses. He also serves on the Forbes Technology Council, The District Export Council of North Texas (appointed by the Secretary of Commerce), is a finals judge at the Baylor New Venture competition and is an active member in Entrepreneur's Organization (EO).
He previously held senior positions with Price Waterhouse, Deloitte Consulting and Allegro Development.
Mr. Alsmiller holds a BBA from Baylor University in Management and Information Systems and a MBA from the University of Dallas in International Business.
How does one go from working in architecture to owning a food truck? They do it blindly, jumping in headfirst, and riding the wave to see where it takes them. This is exactly what we did! Having no business experience, or even restaurant experience, we decided to leave our office jobs and start a business on the open Dallas roads. We started our food truck business right around the time of the huge food truck boom in California. Teena and I had an idea of using her Vietnamese culture to bring the foods that she grew up with, to the Dallas area. Banh mi is a street food staple in Vietnam and it's SO GOOD! Why not make a food truck specializing in Banh mi? We slowly started with one food truck that needed a lot of love and care and rode those wheels from location to location. We started to grow into a second truck and then decided to also franchise the Coolhaus Ice Cream Sandwich dessert truck to complement our food concept. Our next step was building out a commissary kitchen, then finally opening up a brick-and-mortar location at the Dallas Farmers Market. Managing our business of 4 trucks and 2 kitchens can quickly take a toll. Now try to imagine managing all of this with a baby! This is what happened when our little one was born. Teena stayed at home to take care of our greatest accomplishment, and I kept the wheels moving. Over the years, I started to get burnt out and wanted to spend more time with my family. Then Covid changed the world and the restaurant industry took a massive hit. We closed Coolhaus, sold all of our trucks, and just focused on our Farmers Market location. This was the pivotal moment when I decided to make my happy exit. We found an awesome sister duo that was interested in taking over Nammi, understood the brand, and how much our staff and customers meant to us. Now I am able to spend more time with my wife and son, and I haven't looked back.
In 2008, Merrimac Dillon began working on the concept of The Pillow Bar, with the intention of providing herself and others with custom made down filled pillow. Having struggled to find her own "perfect pillow", she was seeking to provide consumers with a unique luxury product that also offered immediate gratification and personalization. Her goal was to change the way consumers purchase pillows. No longer someone else's idea of "soft, medium or hard", but purchased by the sleep style and size of the purchaser. Working with various engineers, designers, chiropractors and neurosurgeons, over the course of 14 months, The Pillow Bar came to fruition and was introduced onto the market in January of 2008. The Pillow Bar now has 380 retail store partners, 12 Pillow Bar kiosk locations and a variety of catalog and hospitality customers; to include notables such as Neiman Marcus, Wynn Casino and The Pierre Hotel.
Dillon has been recognized by many publications such as; the Wall Street Journal as "10 most innovative businesses", D Magazine as "Best of Big D", Whoopi's Favorite Things, Chicago Tribune Best, San Francisco Chronical as "Best products" and Dallas Business Journal. Merrimac was also named by the Dallas Business Journal as a "2016 Women in Business" award winner. Her experience in introducing new retail concepts is not new. Merrimac co-founded The Curtain Exchange franchise in 1997, where for the first time, consumers could buy high-end ready made designer curtains. Again, instant gratification with a luxury product that is personal to the consumer's desires was her goal. After several years and a dozen franchise stores in operation, she sold the concept to her partner. In the early 1980's, Merrimac began her career in her native city of New Orleans in hotel marketing and catering sales. Her first positions were with the Brennan family at Commander's Palace and the multi-unit boutique hotel company, Century Management Corporation. Shortly after completing EMBA classes at Tulane University, Merrimac moved to Dallas to join the Trammell Crow Company as Director of Public Relations for The Dallas Apparel Mart where she remained for 3 years. During that time, they established the Dallas Fashion Awards and the Guest Designer programs, both which continue today. In 1986, she was vice president of GO MAGAZINES, a New Orleans-based visitor publication, where she assisted in the national expansion effort and the eventual sale of the magazine. After the sale, Merrimac moved to New York City and became the public relations and marketing director for Doral Hotel and Resorts overseeing the marketing for 3200 hotel rooms and nine restaurants. During that time, she assisted in the planning, opening and marketing of two new hotel projects and four restaurants. During this time in New York, Merrimac was successful in publishing two books: The 50+ Travel Guide (Doubleday/St.Martin's Press) and The Real Life Guide for the Second Time Bride (Bounty Press). Moving to Germany with her husband, she became fluent in the German language and then began a consulting firm to assist U.S.-based firms with their European marketing and special events efforts. Returning to New Orleans in 1993, Merrimac joined a local multi-unit franchisee as vice president of development, where she oversaw the marketing and development efforts for a four state 30-unit franchisee. She then transitioned into the Advertising Agency business where she became a partner in Keating Magee Advertising and Public Relations and oversaw the daily operations of a AAAA (4A's) $30 million dollar agency. During this time, she and her partner began building The Curtain Exchange Franchise Company where she eventually moved full time until such time she sold out with more than 24 franchises established. The Pillow Bar has been awarded:
2008 Best of Big D by D Magazine
2009 Best Innovation by Wall Street Journal
2014 Graduate Goldman Sachs 10,000 small businesses
2015 Finalist ICON Awards
2016 Women in Business Award by Dallas Business Journal
2016 Gold Medal ADDY Award for Television excellence
2017 Oprah's Magazine summer picks for The Pillow Bar
2017 Torch Award for Ethics Finalist Better Business Bureau
2018 Oprah's Christmas list
Merrimac is a board member for Camp John Marc (
www.campjohnmarc.org
), and has served as a volunteer for The Hockaday School , The Texas American Saddlehorse Association and the Veritex Bank Women in Business mentor program.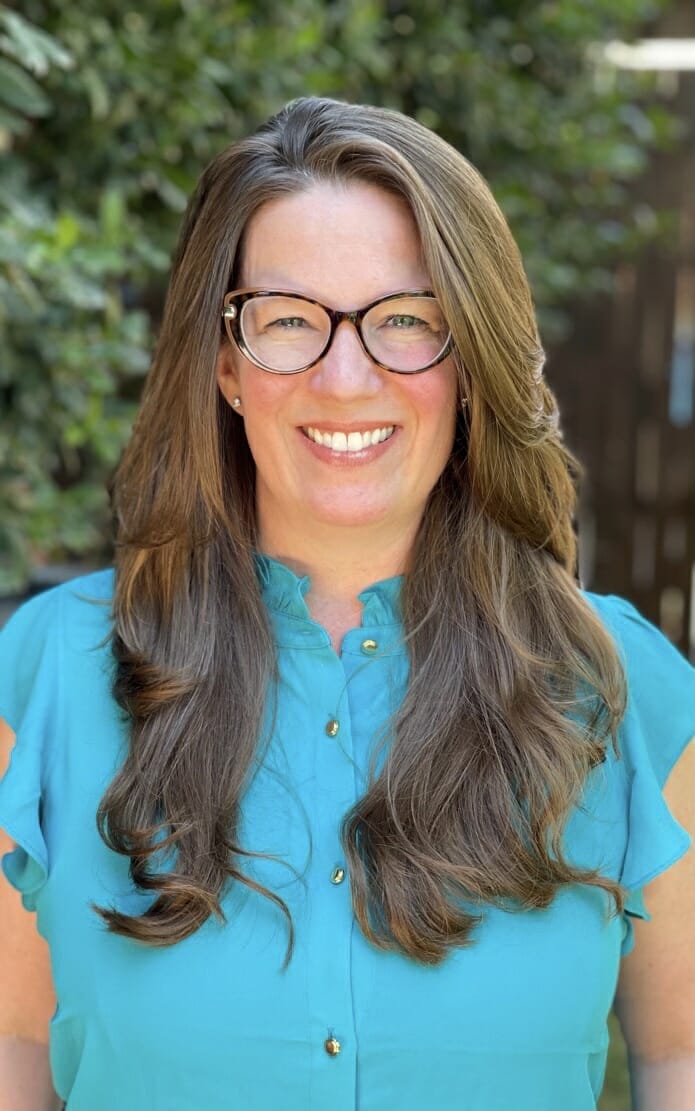 Carrie Stein is a successful serial small business entrepreneur. Carrie founded a café in Dallas, Texas, running it for 9 years prior to a successful sale to a new owner. She opened a hair and makeup salon with a partner developing a line of makeup and hair products also transitioning out of day-to-day operations and selling to new ownership. She is a graduate of the Goldman Sachs 10,000 Small Business program from Babson Graduate School of Business and a Certified Value Building Advisor.
Prior to small business entrepreneurship, Carrie served in operations and management positions in the nonprofit and corporate world, beginning her career as an Economic Analyst for the Federal Reserve Bank of Dallas. She is a sought-after presenter and previously served as an adjunct Communications Professor at UT Dallas Jindal School of Management.
Carrie is an expert on entrepreneurship, business growth and helping business owners get the highest value for their business upon exit. She has been a featured speaker at conferences and events. Carrie holds a Bachelor's Degree in Economics and Finance, a Master's Degree in Strategic Communications and is a Certified Executive Coach.