Seasonal & Temporary Employees; How to Manage Short Term Resources
Small business innovators share their tips and tricks on finding, hiring, training, and retaining seasonal/temporary help.
Sr Business Advisor 10,000 Small Businesses
Paul is an experienced business manager with more than twenty years of broad-based knowledge in effective management of successful establishments and has been an innovator in the development of successful business improvement strategies in the restaurant and service industries, HR and law practices, and small businesses alike. Acknowledged for identifying and transforming traditional patterns of business into innovative solutions and cost- effective strategies for improving profitability, as well as being a leader in the area of financial leadership, Paul has been recognized for guiding businesses to exceed sales goals and maximize profitability during severe market downturns. He also served as a corporate training facilitator and as a peer mentor for newly promoted managers. Paul has been sought out by community businesses to consult in all stages of business plans from business start-ups to working with established entrepreneurs, helping to identify missed opportunities and work with the entrepreneur to develop a plan to overcome obstacles and improve operations and profitability. 
Paul is also Adjunct Faculty, Division of Business, Design & Public Service at El Centro College and Lead Faculty for the 10,000 Small Businesses Program
Co-Owner
Smokey John's Bar-B-Que
Brent Reaves is the president of Smokey John's, Inc., a black-owned, family owned and operated barbeque restaurant since 1976 in Dallas, Texas.  Brent has been a part of the food service industry for over 20 years. From bussing tables to running large catering operations.
Brent earned a bachelor's degree in Hotel & Restaurant Management from the School of Hospitality at the University of North Texas. He is also a graduate of the Goldman Sachs 10,000 Small Businesses (10KSB) Program.
Known for his charming personality, charisma, humor, and love for people, Brent has competed in several culinary competitions including being the winner of Destination America's Deep Fried Masters with his signature Deep Fried Reese, winner of the Cooking Channel's Carnival Kings, winner of the Food Network's Family Restaurant Rivals competition and two-time winner of the State Fair of Texas Big Tex Choice Awards with the Big Red Chicken Bread (2019) and Fried Jello (2016).  Together Brent and his brother Juan Reaves, have launched a special restaurant series titled "What's 4 Lunch" which has been aired on CW33 and WFAA.  Now, Brent, along with his brother Juan are a part of the cast of A&E's new TV show Deep Fried Dynasty.
Committed to family and community, Brent develops growth strategies for Smokey John's Bar-B-Que & Home Cooking to expand the brand in order to create opportunities for his family as well as for those seeking to develop their skills or who simply need a second chance.
Owner
Purveyors of Fragrance
The story behind Purveyors of Fragrance begins at the edge of the world – the Cliffs of Moher in Ireland. Our founder Courtney, after eloping with her husband Troy on those very cliffs, wanted to capture the essence of that moment. After educating herself in fragrance blending, Courtney created a specially blended fragrance that captured the spirit of their elopement. Several years & countless hours later, Purveyors of Fragrance continues to capture life's essence. Inspired by nature, travel, and a life well-lived our fragrances aim to elevate your everyday through the power of fragrance.
Courtney Radloff, a skin therapist by trade, had an ambition to share her creativity and develop a product that would be an experience to share with others. Believing we all should get to feel that wanderlust pull every day, to be sidetracked by the experience of travel to new and compelling places, Courtney developed a way to bring these moments home. Always the entrepreneur at heart, she took a leap and expanded her hobby into a business adventure creating Purveyors of Fragrance in 2017.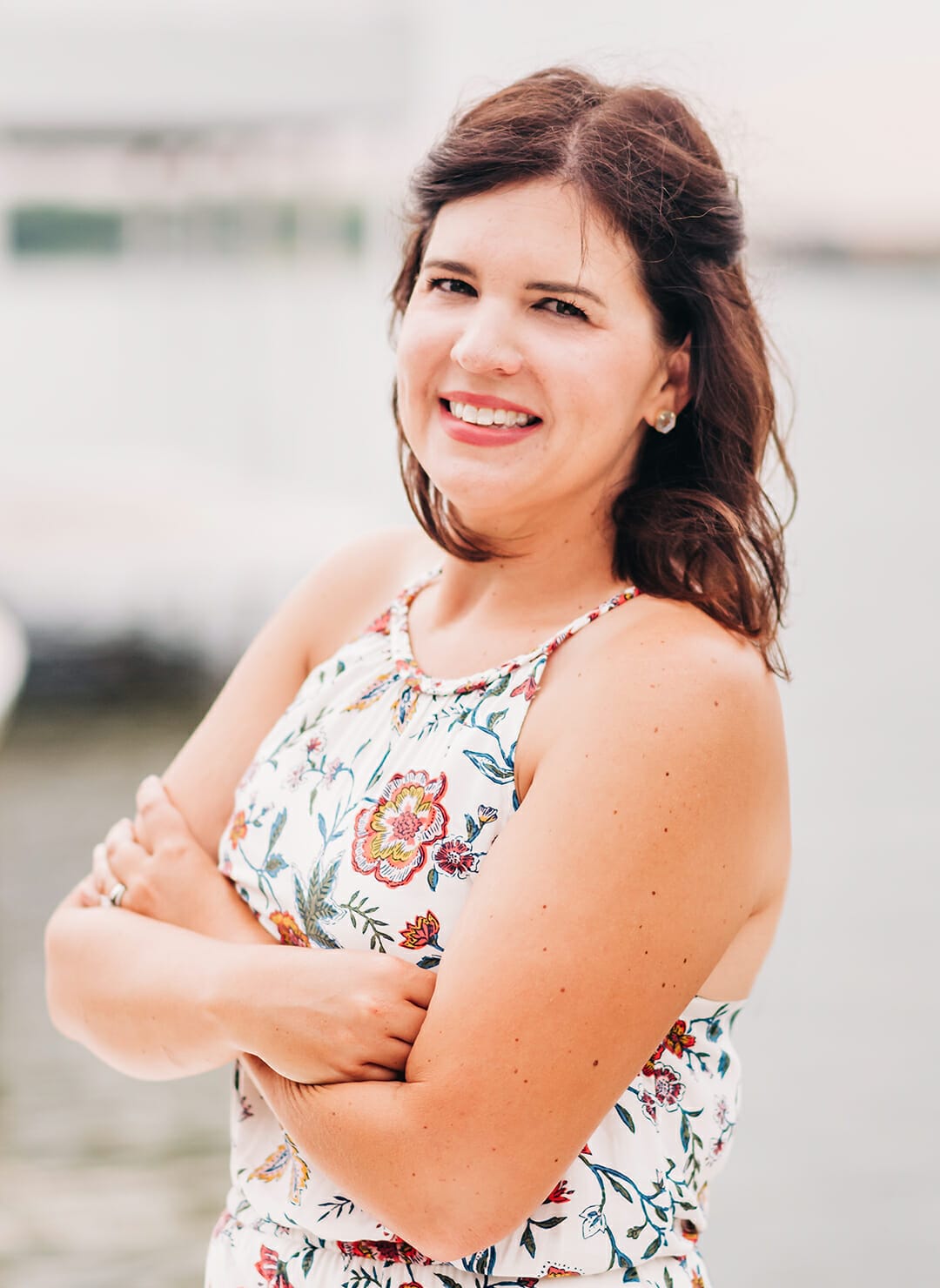 Kate grew up surrounded by music and now going to concerts is part of her job. No, she can't get you an autograph.

After graduating from the University of North Texas, her professional career began in marketing. She spent almost ten years as a user experience professional working in the digital agency world. In 2013 she opened her own user experience consulting firm and quickly grew it to over six figures. This is when she fell in love with the operations side of running a business.
Founded in 2009 by her brother, Cadence Studios has always been a family business. Kate officially joined Cadence Studios in 2017 when she kicked her brother out of the office and took over operations for the growing company. She has had the pleasure of implementing several processes, automations, and initiatives to help the business to be able to offer a larger range of services.
Cadence Studios specializes in creating memorable audience experiences through unmatched service, value, and integrity. Specifically, they bring in the staging, fencing, sound equipment, lighting, video, and projection equipment for events of all types, indoor and outdoor.

Kate is a graduate of the Goldman Sachs 10,000 Small Businesses program and serves as an ambassador for Cohort 19. She and her husband, Adam, have a son, Gregory. As a family, they are active in their local Cub Scout Pack and Taekwondo School. Kate enjoys reading, traveling, and gardening in her spare time. If asked, she'd rather be outside.