Technology Innovation & Integration
Ever wonder how your team could save time on manual tasks; data entry, marketing, billing, etc? The answer may be business automation.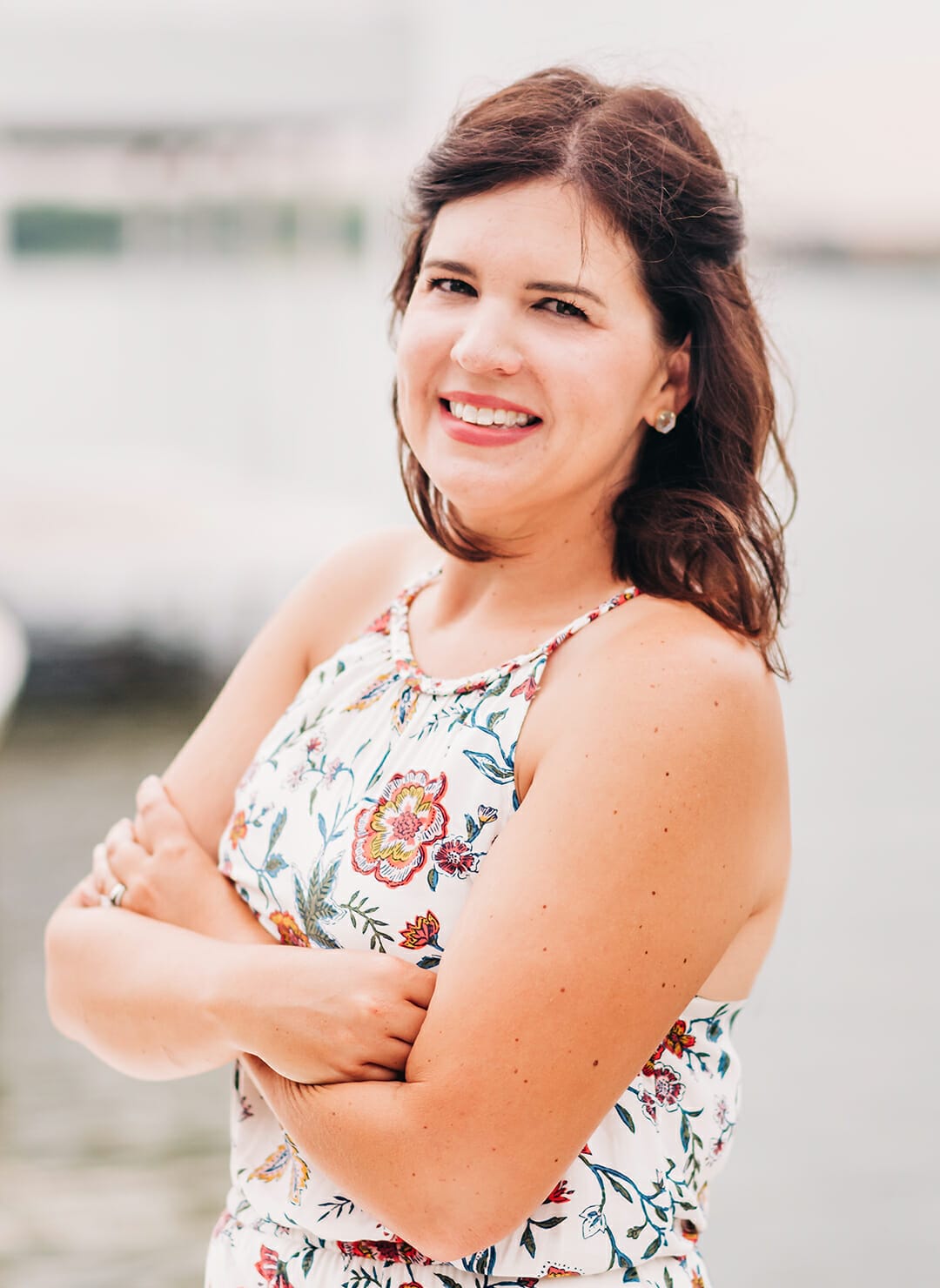 Kate grew up surrounded by music and now going to concerts is part of her job. No, she can't get you an autograph.
After graduating from the University of North Texas with a degree in Art History, her professional career began in marketing. She spent almost ten years as a user experience professional working in the digital agency world. In 2013 she opened her own user experience consulting firm and quickly grew it to over six figures. This is when she fell in love with the operations side of running a business.
Founded in 2009 by her brother, Cadence Studios has always been a family business. Kate officially joined Cadence Studios in 2017 when she kicked her brother out of the office and took over operations for the growing company. She has had the pleasure of implementing several processes, automations, and initiatives to help the business to be able to offer a larger range of services.
Cadence Studios specializes in creating memorable audience experiences through unmatched service, value, and integrity. Specifically, they bring in the staging, fencing, sound equipment, lighting, video, and projection equipment for events of all types, indoor and outdoor.
Kate is a graduate of the Goldman Sachs 10,000 Small Businesses program and serves as an ambassador for Cohort 19. She and her husband, Adam, have a son, Gregory. As a family, they are active in their local Cub Scout Pack and Taekwondo School. Kate enjoys reading, traveling, and gardening in her spare time. If asked, she'd rather be outside.
 w
Founder/Owner
Direct Results
Andy is the founder and owner of Direct Results, an IT Managed Services company here in the DFW area. He tested out of computer literacy in 7th grade and never looked back! He is a proud graduate of Texas A&M's class of '94 (Gig'em) with a degree in Business Management. His true passion is computers and working with our clients to make their lives easier in work and play!

Direct Results was formally founded in 2006 with an LLC after informally being started in 2000. The company is based on the theory that your networks should support you and not the other way around. Since starting the company 20 years ago, he has added several top notch employees to the team. Direct Results brings large scale IT services to small and medium sized companies allowing them to have all the benefits of a full IT staff without the costs of a full size IT team. Direct Results focus on high touch and high availability allows us to build very strong relationships with our clients so that we are part of the team and not just the company you call.

Direct Results handles all functions of IT including: Cyber Security, Cloud Computing, Work from home, Virtual Private Networks, server support, desktop support, all the way down to "what's wrong with this thing?."

Along with all of Andy's stellar accomplishments and business acumen, he is also a humanitarian. He has been a Rotarian for over 20 years and he loves all of his compatriots. He also started his own quarterly lunch meeting which is composed of some of his most cherished mentors. This mentor lunch carves out time where everyone at lunch can ask questions in the group so that they can each share their expertise with each other.

Finally, he is a member of Cohort 19 of this Goldman Sachs 10,000 Small Businesses course and is thrilled to be able to be a part of your cohort!
4X Certified Executive Coach | Executive Résumé &LinkedIn Writer | Author | Speaker
iRock Résumés
Nickquolette is an 4x Certified Executive Career Coach, founder/CEO of iRock Development Solutions, LLC dba iRock Résumés, a member of Newsweek Expert Forum, speaker, and author. She speaks with a fresh perspective that is unique and real, with a side of humor. Her experience stems from a 28+ year corporate career with 23+ years in leadership with roles in Corporate Training, Sales, Advertising, Marketing, and Auto Insurance Operations. She is also the winner of 4 accolades from US based and international career practitioner organizations.

Nickquolette takes clients from job applicant to job candidate while changing their mindset from employee to CEO of their career. Her services include Executive résumés, LinkedIn branding, job search strategy, interview prep, salary negotiation, and career development. She has also authored two books, "You're Hired!" Volume 1 & 2.
Stephanie Dove Blake is a 2 Comma Club award winning, recognized marketer, speaker, author, and coach with a docket of praise from industry-shifting marketing experts like Russell Brunson, Billy Gene, and Julie Chenell. But perhaps more importantly to her, she's helped hundreds of her clients build their businesses and make the impact they're destined for.

Stephanie started her agency in 2016 as a struggling homeschooling momma of 4. Despite all odds, this high school dropout, techie-geek grew a 7-figure agency from scratch and has made waves in the industry.

But accolades and accomplishments are one thing; what makes Stephanie a true unicorn is her love for people paired with a fierce dedication to building a business while keeping her family first.

Stephanie brings passion, strategy, inspiration, and brilliant creativity to whatever she puts her hands to. Stephanie is the wife to a red-bearded hero, mother to 4 out-of-the-box blessings and a lover of all things Jesus, marketing, Back to the Future, Princess Bride & BlueBell Ice Cream.