Cadence Studios Case Study Published
Cadence Studios' COVID success story published by Zenefits.
Dallas, TX, January 21, 2022- Zenefits, a cloud-based software as a service to company that focuses on human resources published a customer case study focused on Cadence Studios.
"I had the opportunity to sit down with Didi D'Errico, Vice President, Communications with Zenefits, and talk about how we pivoted in 2020 to keep the business going, and how Zenefits helped us," states Kate Winsor, President of Cadence Studios.
Read the full story:
https://www.zenefits.com/customer/cadence-studios/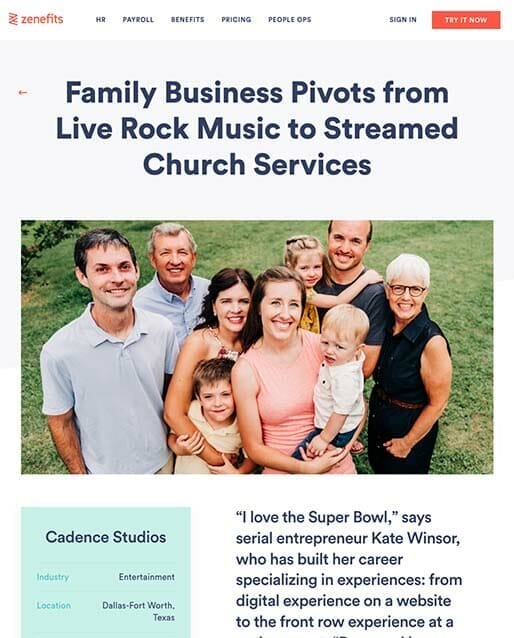 To learn more about Cadence Studios, visit www.CadenceStudiosTX.com.
To learn more about Zenefits, visit https://www.zenefits.com/.
About Cadence Studios
Cadence Studios is your event production partner for all things live. From corporate events and benefits to concerts of all shapes and sizes, we make sure to set you up with the best audio, visual, and lighting for a memorable event. We will help you imagine the possibility and push the limits of what our technology can do. We will help you design to the ultimate audience experience.
Contact
Cadence Studios
Kate Winsor
903-891-4104
www.cadencestudiostx.com