Similar to a virtual event, live streaming involves an audience and an online platform to consume video content in real time. But with a live stream event, there is no expectation of audience participation which can make the delivery method of the content much easier. A video device is hooked up to a computer which is connected to a streaming platform or channel where you audience can view the live video. Broadcasting live events for the first time can be tricky, but with the right technology and streaming services you can achieve great results.
Events of all sizes can benefit from live streaming. In fact, if your event is at capacity, live video is a great way to expand the event beyond the room. One of the best benefits of live streaming is the ability to expand your audience exponentially. You may only have a limited space in the event venue, or out of town guest are unable to attend your event. A live stream allows them to be there without physically being there. 

church services
graduation ceremonies
weddings
classes
concerts
political debates
presentations
Live streaming can be used as a tool to connect with followers in a way that often feels more genuine than just posting a video or responding to a comment. You need to decide how you're going to record your livestream and where you'll stream it.
Most social networking sites have options to go live now, whether its straight in the site or using a connected app. Each of the different platforms has their own ways of doing live streaming. YouTube allows you to livestream directly onto your own live channel or create an event scheduled in advance, where you can denote beginning and ending times – similar to hosting an event on Facebook.
Remember that live streaming can be unpredictable. It's a good idea to have someone monitoring the feed to keep an eye on your audience. Anything can happen when you're live, so make sure to keep you've got someone watching!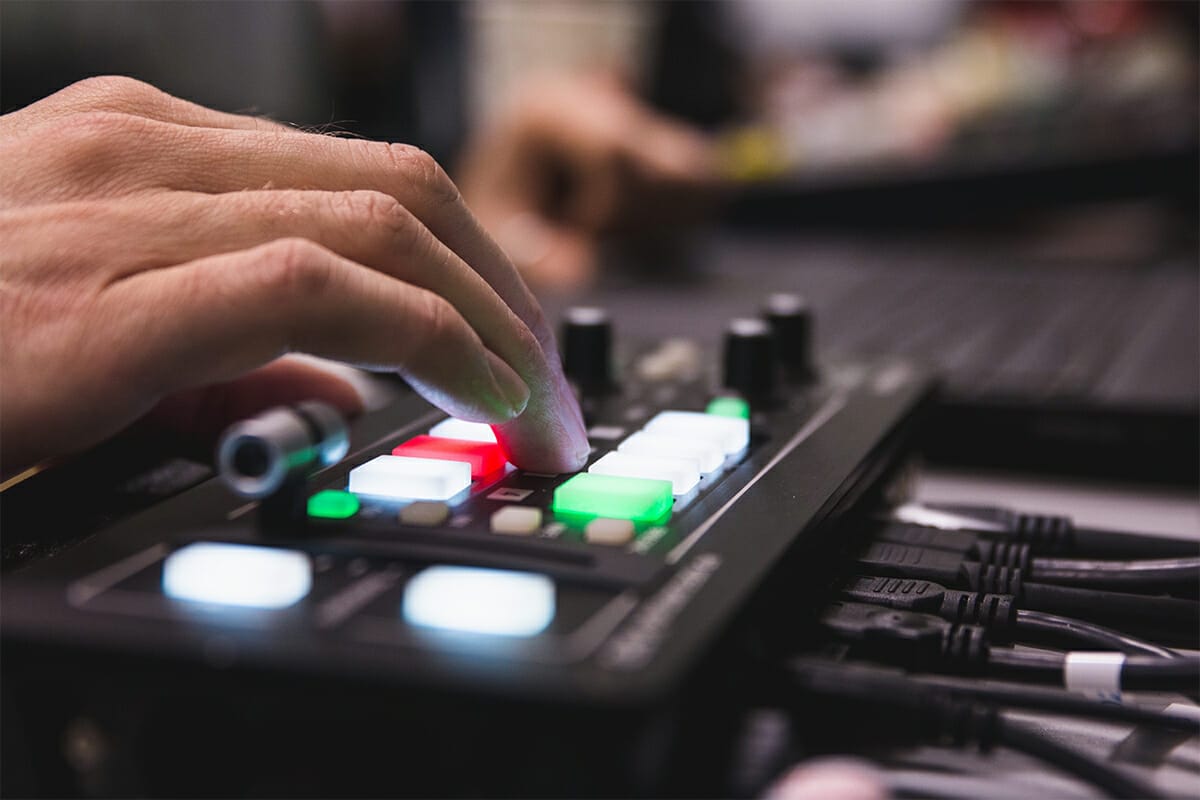 Setting up a live stream is a fairly straightforward process once you have all your equipment in place. Here are some of the basic broadcasting equipment you will need for your live stream:
Camera
You don't have to buy a fancy, professional camera to live stream. Your smartphone or an inexpensive webcam should work just fine. However, if you are inclined towards rendering your stream professionally, you will want to invest in an HD camera.
Microphone
A good quality microphone can take your stream from good to fabulous. Even if you're using your smartphone, we recommend investing in a microphone to help cut out some of the background noise and concentrate the sound effectively.
Encoder
This is the thing that connects everything together and allows you transmit it all in real time. There are several different approaches here, so we'd recommend researching which one works best for your situation.
Internet Link
Make sure your internet connection is adequate enough to support the content quality you're trying to stream. A wired connection is preferred and will offer you a lower latency in comparison.
Live Streaming Software
The advent of turnkey live stream frameworks has made setting up a live stream easier for businesses. Just like the encoder, there are several options to look at and find the best one for your needs.
Learn more about the tools you need to live stream an event on our blog >
It can be scary to think about investing money and time in a video that no one will watch. If you're just getting started with live streaming, the planning process can be a bit daunting.

Choose the right tools for your event goals and budget
Start planning early: work backwards from the event date, set milestones and tasks to accomplish
Control the environment as much as you can- try to minimize any background noises or distractions
Plan for the unexpected: always have a backup plan because something is bound to go wrong

Hire an expert to take care of all the technology for you!
Think of ways to repurpose and reuse the captured video content for other marketing tactics
You want to make sure you have a plan in place before you live stream events. Make sure you know when the different segments will start when certain technical events have to take place, and so on.
Here's an example of how such a plan can look:
6:00 pm (approximately 30 minutes prior to go live) – Launch live stream with a custom message and countdown timer
6:30 pm – Event stream goes live. Introduction.
6:35 pm – First segment
6:55 pm – Break (this is a great time to thank sponsors, make additional announcements, etc.)
7:00 pm – Second segment
7:25 pm – Finale
7:30 pm – End live stream
Be sure to follow up with viewers across your marketing channels to share the recording of the event or any follow up materials! 
We didn't write these, but they're from trusted resources and we think you may find them useful for further exploration.
How can we help you create something memorable?